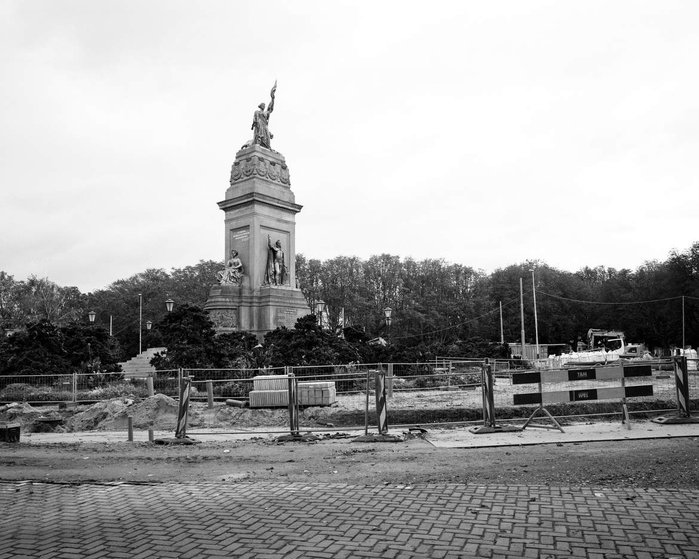 plein 1813, 2020
The Dutch 'Independence Monument' on Plein 1813 in The Hague Willemspark commemorates several related events: the defeat of Napoleon, the end of French rule, the introduction of the Dutch constitution and the official beginning of the monarchy. All of these took place in the year 1813.

The construction of the monument began in 1863 and was completed six years later. It was designed by Willem Cornelius van der Wayen Pieterszen and the statues were created by Johan Philip Koelman.
Atop the monument stands the victorious Dutch Virgin, holding a flag and a lion to her side. Below her, there are bronze statues on all four sides of the pedestal. Facing south, toward the city, King Willem I agreeing to the new Dutch constitution. Facing west, toward the Peace Palace, a female figure represents history.
The Dutch Independence Monument is often linked
with the Landing Monument in Scheveningen which commemorates Prince Willem-Frederik's return from exile to claim his position as King of the Dutch Republic.